A.S vessels are results of a rotation molding technique with resins and foams.
The foam is used as a flexible mould shaped around a structure. The results are vessels that contain a geometric skeleton which defines the organic shape of the outside skin and which by its strenght allows to create vessels and shells with thinner walls.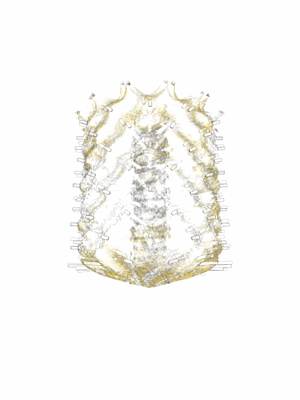 © Jan Geboers. All rights reserved.